IVS®-Innovative Vending Software for AVW
* Remote Air, Vacuum, and Water machine management
* Coin Accounting
* Coin Box Totals
* Coin Collection Notification
* Instant Message Notification of Events
* Status and Problem Event Reporting
* Intuitive Reports to help make Performance-based Decisions
* Web-based solutions
* Minimize out-of-service condition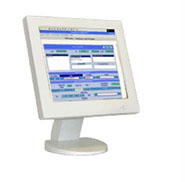 Solutions That Count
Protel's route management solution has been designed to provide consistent operation and increased revenues. By combining today's most advanced software and hardware designs with over 18 years of route management solutions, Protel's IVS® - Innovative Vending Software and Pro-Star® AVW10 monitors provide remote route management data at the click of a button.
Improve Route Efficiencies
The IVS® system is available in either a web-based or stand-alone desktop configuration. Information from Air, Vacuum, or Water machine is collected by Pro-Star® AVW10 monitors, and reported to IVS® utilizing the standard telephone network. Communications are initiated either manually, or automatically at programmable time intervals, thus supplying the ability to remotely monitor cash information, alarm conditions, and other machine activities which all serve to improve route efficiencies. Custom programmable alarms such as power outage, door open, or power return, are reported instantaneously to the IVS® system and can be transmitted directly to either single or multiple email addresses, pagers, fax machines or mobile phones supporting a text message.
Smart Route Management Features
Instant message notification – You can receive immediate email, fax, pager, or text messaging notification from IVS® of any error condition detected by your Pro-Star® monitor.
Monitor power outages and power return - "When you're out of power, you're out of business." Designed with internal battery backup the Pro-Star® monitor not only logs the time and date of the outage or power return, it notifies IVS® so an alarm notification of the occurrence when it happens, real-time, may be sent via email, pager, fax, or text messaging.
Coin accounting – By logging the time & date of all coin deposit the IVS® management system provides the ability to track coin activity and performance of an individual machine, or machines grouped by site or by route. Using data received from the Pro-Star® monitor the IVS® system calculates and reports the current, coin box total for each machine.
Track controller activity – In addition to monitoring coin deposits, the Pro-Star® unit also monitors the machine controller activity. This feature will not only indicate the machine is being used, but when it is being used, which is helpful in determining peak usage periods and evaluating other environmental and equipment conditions, modifications, affects, status, and trends. Combined with coin accounting, you can even verify that the controller configured properly.
Problem and status event reporting – The IVS® system displays event activity in a user-friendly format by individual machine, by route or by site. For example, if a machine does not report any activity for a period of time it will appear on the "Inactivity Report". It is just as important to know if a machine has been inactive which may indicate a maintenance visit is required to prevent prolonged revenue loss.